Awesome People, Who Just Happen To Be
Exceptional Therapists.
Get ready to tear down obstacles of the mind and body. ⁠
At our Body Science Therapy clinic in Mississauga, ON, we help address your chronic conditions, help you reach your optimal performance level and help you rehabilitate after an injury all while providing you with the tools and education to prevent re-occurrence.⁠ Start your journey with us today.
All of our therapists have an advanced understanding of the neuromusculoskeletal system. We use customised assessments and treatment interventions aimed at creating long-term relief.
Our team understands that no two bodies are alike, and will work with you to get you at the right place.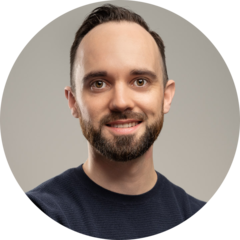 Registered Physiotherapist Clinical & Caseload Mentoring, Physiotherapy
Registered Physiotherapist
Certified Yoga Teacher, Physiotherapist Assistant
Registered Physiotherapist
Physiotherapy
Daniel is a physiotherapy resident who is a recent 2022 graduate from the Master of Science Physiotherapy program at Queen's University. Prior to that, he also completed his undergraduate program at Queen's University studying Life Sciences and French Literature.
From his adolescent years, Daniel knew he wanted to work in the rehabilitation field. He first started to learn about the anatomy of the human body when playing competitive tennis in order to look after his fitness and to increase his performance. After working with various health professionals in the field of sports medicine, he became interested with the work that physiotherapists perform. He wanted to gain the knowledge and ability to help prevent and treat individuals with musculoskeletal injuries, while also ensuring they return to their optimal health. Daniel understood the importance of being in good physical health for everyday function, and therefore he is now ready to support anyone that is seeking help and guidance with their health.
Daniel's approach consists of tailoring each interaction and treatments to the patients' individual goals to guide them to their best physical self. This includes educating patients about their health, providing manual therapy treatments, and prescribing the appropriate stretches and/or exercises. As he grows into his physiotherapy career, Daniel will continue to educate himself and take post-graduate courses in order to stay up to date with the medical research and provide the best available care to his patients.
During his time off, Daniel loves to play sports like tennis and soccer, he enjoys going to the gym and hanging out with friends and family. Daniel was also a flight attendant for a couple of years between his school degrees which allowed him to pursue his passion for travel, discovering new cities and cultures.
Darshana is a Registered Social Worker with the Ontario College of Social Workers and Social Service Workers (OCSWSSW). She has a Master's Degree in Social Worker from Wilfrid Laurier University.
Darshana practices from an anti-oppressive, trauma-informed lens aiming at supporting folks towards reaching their goals. She has experience providing therapy to clients coping with trauma, abuse, stress, depression, anxiety and family relationships. Darshana uses skills from cognitive behavioural therapy (CBT), dialectical behaviour therapy (DBT), narrative therapy and solution-focused therapy to support her clients towards self-discovery.
Using a strengths-based approach, Darshana collaborates with clients to enhance mastery and fulfillment by providing an empathetic and validating space for growth. She provides clients with the tools needed to lead healthy, intentional lives.
Physiotherapist Assistant
Julia is a professional performing artist, Embodied Mindful Movement Coach + Certified Yoga Teacher with over 25yrs experience as a practitioner and guide. She completed her Yoga Teacher training in 2015 at the highly regarded Esther Myers Yoga Studio (EMYS) in Toronto where she currently teaches a variety of classes and workshops.
In the middle of Julia's career as a professional dancer and music theatre performer, she suffered two devastating events; a rare knee injury and a diagnosis of Ankylosing Spondylitis. Both impacted her basic functionality of movement and almost ended her career as a dancer. These events inspired Julia to shift her approach to movement and yoga to explore a practice that offers more sustainability, functionality, mobility and longevity. Discovering this profound ability to heal through somatic integration, imagery, breath & embodied mindful movement is exactly what inspired Julia's passion for helping others unravel their tension and pain to live and move with ease.
Her approach is unique in nature. It's meditation in motion, a deep nervous system massage; slow, gentle, embodied and mindful. It invites those who apply her approach to develop a practice of patience, encouraging the practitioner to go at their own pace and explore and discover the unique language of their body and patterns of holding that impede the way they function on a daily basis.
Julie is a registered massage therapist with the College of Massage Therapist of Ontario. With her extensive practice as a personal trainer and a fitness instructor, she's developed profound and successful strategies for helping clients with movement patterns, strength, fitness, and well-being. If you live in the Mississauga region, chances are you've probably taken one of her classes at a popular local fitness club.
She has an Honors Bachelors degree in Physical Health and Education with a concentration in Health Promotion. Using her expertise, Julie loves to involve her clients in the development of treatment plans to ensure it is based around their comfort and needs. She believes in the importance of client education as being an integral part of a client's treatment success.
Julie's knowledge and skills include modalities such as: Trigger Point therapy, Myofascial release, Deep Tissue massage, Joint Mobilization, Cupping therapy, Laser and LED light therapy, Pelvic health and Swedish techniques.
Justin is a Registered Massage Therapist with the College of Massage Therapists of Ontario, as well as a Certified Athletic Therapist with the Canadian Athletic Therapists Association. He's also a Certified Strength & Conditioning Specialist with the National Strength and Conditioning Association.
Justin always had a passion for helping people. Accumulating many injuries during his years of playing sports, he understands the trials and tribulations that comes with the healing journey. With a passion for movement and manual therapy, he's driven to help as many people as he can.
Since earning his Honours Bachelor of Applied Health Science Degree in Athletic Therapy at Sheridan College, he's gone on to work in multiple clinical and sports settings. Justin has worked alongside with many different teams, organizations, and people. Notable experiences include working with the Toronto FC's Juniors Program as well as the Toronto Raptors as an Athletic Therapy intern during their 2018-2019 season.
Using his manual therapy skillset paired with neurofunctional acupuncture and his knowledge of strength & conditioning principles, Justin has been able to create meaningful and effective treatment plans. Justin is also trained in the Complete Concussion Management protocol. His individualized and inclusive approach to therapy maximizes patient outcomes. Justin believes that learning is a continuous, life-long journey. This pushes him to continue honing his craft and be a better practitioner than he was before.
"Imagine if you were only allowed one vehicle in your entire lifetime, how would you take care of it? You can stop imagining because that's the reality… your one vehicle is your body."
Dr. Kyle Gill is a passionate Chiropractor dedicated to helping you feel better than you ever have before. His goal is to give you the opportunity to live the pain-free and unrestricted life we all deserve.
Dr. Kyle uses a comprehensive approach to get you out of pain and increase your function to levels you may not have thought possible. He analyzes the body through a biotensegrity lens where the guiding principle is bringing ease to the painful, tight, and dysfunctional areas of the body. These unique findings direct how he applies a precise, specific, and comfortable adjustment. With the incorporation of soft tissue release, functional exercise and mobility progressions, as well as potent recuperation strategies, you will receive care that is unique and tailored to what you can realistically incorporate into your life.
Whether you just suffered an injury, have been dealing with something for a long time, or simply want your body to serve you better, Dr. Kyle is here to listen intently to your needs and develop a plan to help you reach your specific goals.
Take the next step!
Registered Physiotherapist
Clinical & Caseload Mentoring, Physiotherapy
Since earning his Masters of Science in Physiotherapy in 2013, Mathew has been specializing in acute injuries, complex injury histories, recurring injuries, performance enhancement, and concussion management.
He is one of few physiotherapists in Canada integrating advanced practices including P-DTR, Neurokinetic Therapy, Anatomy in Motion, and Neurofunctional Acupuncture.
He works hard to find and treat the cause of your pain or problem – in order to achieve results that last, while many other therapists repeatedly treat the symptoms which results in temporary improvement and returning symptoms.
Mat has been the owner, director and a physiotherapist at Body Science Therapy since January 2019. They doubled in size during the pandemic, and moved to a larger location in 2021, and continue to live their values of growth through learning, being the best we can be, and caring about ourselves, eachother, and our patients.
What he values the most with his work is discovering the potential of the human body and mind, and helping his clients realize that potential. During his off-time, he enjoys connecting with nature, learning, living a healthy lifestyle, and connecting with family and friends.
Maureen is a registered Social Worker, Psychotherapist and Clinical Supervisor (of other therapists) who has worked in hospital, community based and private settings for over 30 years. She offers respect, compassion, skill, experience and knowledge in current psychotherapy practices to her adult clients.
Maureen will work together with you to help you identify priorities for therapy and a plan for treatment. Your work with her will help you to cope with life's painful challenges from the past and present, shift negative patterns into healthy ones, boost your self esteem and build your resilience.
Maureen specializes in recovery from trauma and extreme stress, compassion fatigue and burnout, mood disorders, relationship concerns and complex grief. She is trained in Cognitive Behavioral Therapy, Cognitive Processing Therapy, Acceptance and Commitment Therapy, Dialectical Behavior Skills and Emotion Focused Therapy . Her practice also draws from Mindfulness, Systems, Empowerment and Anti-oppression models.
Attending psychotherapy is an opportunity to deal with painful, confusing thoughts/feelings, oppression, traumatic memories and problems with mood and energy. It can also help you to develop insight, change unhealthy coping patterns into positive ones, enhance your communication skills and to be kinder to yourself. Maureen will work collaboratively with you to help you feel better and achieve your goals by providing confidential, individualized psychotherapy.
All are welcome!
Megan is a Registered Psychotherapist with the College of Registered Psychotherapists of Ontario (CRPO), as well as a Registered Social Worker with the OCSWSSW. She has a Masters of Education Degree in Developmental Psychology from the University of Toronto (OISE), as well as a Master's Degree in Social Work from the University of Windsor.
Megan has experience providing psychotherapy to individuals with a wide range of challenges, including anxiety, depression, interpersonal conflict, post-traumatic stress, phobias, and difficulties with adjustment. She uses a variety of evidence-based therapy approaches, including cognitive behaviour therapy (CBT), dialectical behaviour therapy (DBT) skills, trauma-informed care, mindfulness-based treatment, and solution-focused therapy.
Megan uses a client-centred approach to therapy, through a compassionate, non-judgmental, culturally informed and individualized lens. She empowers individuals to work through life's challenges and develop emotional well-being by enhancing positive mental health, supporting individual strengths and promoting personal resiliency.
Registered Physiotherapist Physiotherapy
Puneet Mehta is a Physiotherapist who has been practicing since 2011. Due to his interest in working with the Fitness industry, Puneet also achieved an Advanced Diploma in Physical Fitness Management. Puneet' s strength is that he is never tired of learning about the human body and mechanics. In fact, Puneet moved from India to further his knowledge of the human body, and to provide the highest level of excellence in care to his patients. Puneet has continued to further his knowledge by completing courses like P-DTR, Concussion Management, Neurokinetic Therapy, Acupuncture and Dry needling, Cupping therapy, McKenzie, Graston Technique, and Kinesiology Taping. He has helped the Indian Volleyball team as an onsite Physiotherapist during the IVL tour in 2010 and has previously worked in a multi-specialty hospital setting that allowed him to treat numerous post-surgical patients. He loves as a Physiotherapist, the pivotal role in helping people of all ages live a healthy lifestyle by not only preventing injuries but also relieving pain and movement ailments. In clinical practice, his treatment philosophy includes using manual muscle testing to identify the dysfunctions in the nervous system and using manual therapy to restore joint mechanics. This is followed by muscle retraining and motor control strategies to correct movement dysfunction. Puneet provides individualized, one-on-one treatment and develops exercise programs geared towards the level and goals of the patient. Experience a better body, by booking with Puneet today.
Sadaf's approach to physiotherapy is to focus on each client's individual goals. From returning to sport, to achieving a new personal best at the gym, or being able to play with your kids on the ground, Sadaf will tailor the treatment to your goals.
She graduated with a Master's of Science in Physiotherapy in 2016. She combines her education and experience with a compassionate and holistic approach. This approach has proven to be effective for both orthopedic and neurological injuries and conditions. Before becoming a physiotherapist, Sadaf worked as an Exercise Physiologist and aimed to promote healthy lifestyles through an evidence-based approach. She utilizes this experience to make you feel empowered in taking this journey in rehab.
During a session with Sadaf, you will undergo a targeted and thorough assessment followed by a tailored treatment plan. She will use a combination of manual therapy, Neurofunctional acupuncture, and exercise therapy to help you achieve your goals.
Sadaf also uses the knowledge she gains through several courses to inform her treatment plan. She has completed courses in the Mckenzie method (levels A and B), Mulligan courses, Vestibular treatment and rehab, Thoracic Ring Approach and Neurofunctional Acupuncture. Sadaf will also be providing concussion treatment in the near future!